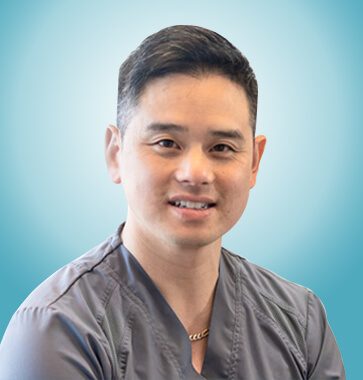 Dr. Anthony MO
Endodontist

Board Certified Specialist

BDS, MSc, CERT ENDO, FRCD(C)
Dr. Mo grew up in Alberta where he completed a Bachelor of Science degree in Biochemistry (1996). After volunteering in a church service mission in Australia for 2 years, he met his now wife and settled in Sydney Downunder. Following in his father's footsteps he pursued a career in Dentistry and graduated with honors from renowned Sydney University (2006). He completed a Master of Craniofacial Science from the University of British Columbia with a Diploma in Endodontics and earned his Fellowship with the Royal College of Dentists of Canada in 2016.
Dr. Mo is passionate about education and advances in the field of dentistry. He actively engages in continuing education both as a teacher and a student in endodontics.
Dr. Mo believes in a balanced lifestyle with family and faith as pillars. He values building meaningful relationships with colleagues, patients and friends as the key to success. When not dreaming of fixing teeth, he often finds himself on the slopes skiing or on the greens of a golf course.